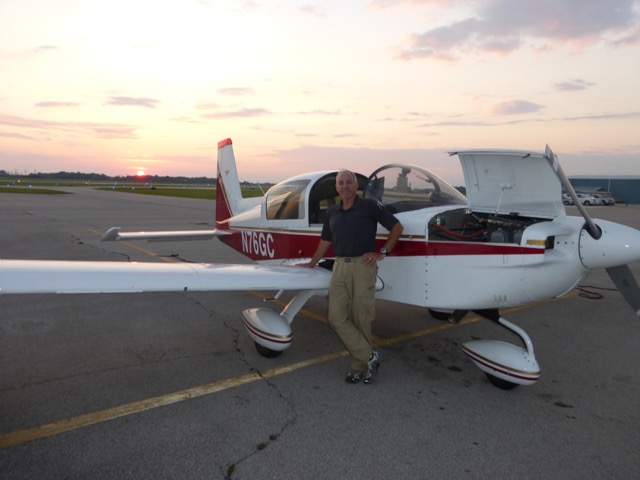 Welcome to Edgerton's Aviation Page!
Pilot Training links
The FARs (

Federal Aviation Regulations

) in electronic form. Select "60-109" under "Browse Parts."
The AIM (

Aeronautical Information Manual

) in electronic form. Scroll down to "Manuals."
Pre-Solo flight training requirements, abstracted from 14 CFR 61.87 specifically for Airplane Single Engine Land (ASEL).
Aviation 101 from Embry-Riddle Aeronautical University (ERAU). It's free, so just register and proceed!!!
Free online private pilot ground school.
Practice tests from mywrittenexam.com.
Kip's practice exams on Exams4pilots.org.
Private Pilot daily quizzes from PrepreToTest.com.
FAA Practice Tests (

Rising Up

-

free

). Take tests for Private or Instrument.

Weight and Balance

spreadsheet (for informational purposes only--not for official flight planning!).
Radio Communication scripts (for local towered and non towered operations).
Technical Aviation Communications (from UND).
Live ATC radio.
"Tim's Air Navigation Simulator" - a VOR tutor/simulator.
FAA Order 7900.5B (Surface Weather Observing).
ADDS Weather (

Aviation Digital Data Service

).
Leidos Flight Service (weather, file flight plans, etc.).
Intercept Procedures (from AOPA).
AOPA's FBO Directory.
AOPA Flight Training (for students of all levels and flight instructors).
AOPA Safety Topics (A wide range of materials, seminars, and courses--many with accompanying quizzes).
AOPA Safety Advisors (Aviation specific topics in areas ranging from Weather to Operations and Proficiency.).
AOPA

Safety Briefs

(Short publications designed to offer practical guidance and useful tips for every pilot.).
AOPA Safety Publications (Safety Spotlight, CFI to CFI Newsletter, Accident Analysis, etc.).
Runway safety flash cards. This is a PDF version of the AOPA interactive presentation.
AOPA Calendar of Aviation Events (query by airport, state, region, etc.)
AOPA

Air Safety Foundation

safety quizzes.
FAA Digital Products (Terminal Procedures, Chart Supplements, etc.). Free digital downloads, and they are current!
WSDOT State Airport Guide (PDF from 2019); Online version.

Pilots' Resources
TFRs and other flight restrictions

FAA Airman certification

Associations
Other Aerospace Education Curricula and resources

Hopefully you have found the above resources useful. Your comments and suggestions are welcome!
Richard T. Edgerton, Ph.D.
Commercial Pilot and Flight Instructor (ASEL and ASES).